Service activities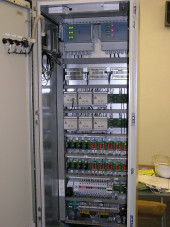 The Ripple Control Division ensures the complete service of supplied components during their whole lifespan.

In the frame of its service activities and based on an agreement with ripple control transmitter operators, review inspections are carried out to determine the given equipment technical condition and to check operating parameters in regular intervals (app. 3-year); pertinently, corrections are carried out based on the up-to-date specifics of the given transformer operation. These activities significantly contribute to maintaining the high reliability of the equipment supplied.

In view of established operation system for ripple control transmitters equipped with first equipment spare parts for the first five years of operation, the service is carried out, in the vast majority of cases, in a replacement manner or by reparation, or by defective components replacement ensured in EPA's laboratories.